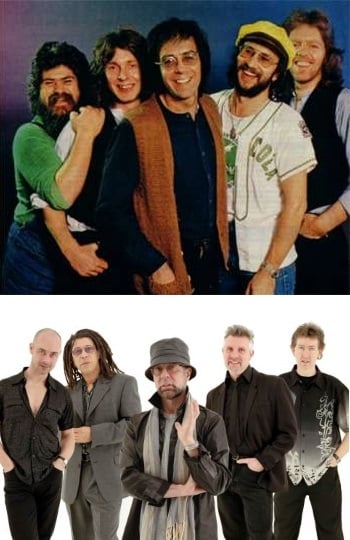 "Through the night...through the dawn,
Behind you another runner is born.
Don't look back, you've been there.
Feel the mist as your breath hits the air.
And it's underneath the moonlight, passing some;
Still your heart beats in the moonlight like a drum."
This, was one of those songs that I never knew the name of, until recently. I'm talking about Manfred Mann's "The Runner". It was released in the spring of 1984 and ended up being used for the Summer Olympics. If I had remembered that little detail then I could have easily figured out what this song was, but I was thirteen in 84' and completely forgot that detail.
Anyway, "The Runner" is really a fantastic example of what a great classic rock sound is made up of. Great vocals and a really solid band that just knows how to jam. I could gush about this as it quickly shot into my tom ten classic rock songs of all time but instead, I'll just let you listen.